Robin A. Ferracone, Chief Executive Officer
Ronald R. Bottano, Vice President
Dayna L. Harris, Vice President
Lori Miller, Vice President
Linda A. Steffen, Vice President
Randi Caplan, Vice President of Marketing & Business Development
Eric B. Hoffmann, Vice President and Leader, Information Services
John V. Trentacoste, Director
Andres Ibarra, Manager
Thomas Lee, Manager
---
Senior Leadership
Our team is unparalleled in the business. Our senior professionals have tens of thousands of hours of experience in executive compensation consulting. We work with a wide variety of clients across industries and have been engaged in all types of situations.  We strive for innovative yet elegant solutions.  We love to sink our teeth into the most vexing issues.  While we've often "seen the movie before," we will apply our accumulated experience, proven processes, and proprietary research to your unique situation to arrive at creative, tailored solutions that work.
Robin A. Ferracone, Chief Executive Officer
Ro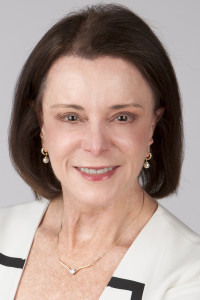 bin A. Ferracone is founder and Chief Executive Officer of Farient Advisors and the author of Fair Pay, Fair Play: Aligning Executive Performance and Pay. With more than 30 years of consulting experience, Ms. Ferracone has advised clients in the areas of business and talent strategies, executive compensation, value management, and performance measurement.
Prior to forming Farient in 2007, Ms. Ferracone was president of the Human Capital business of Mercer, a business which included talent and compensation consulting, software, and data services globally.
Ms. Ferracone is the author of numerous articles, is a frequent presenter for prominent organizations, is quoted regularly in national publications, and testified before a Congressional sub-committee in Washington, D.C. regarding the salary of the President of the United States. In 2003, Ms. Ferracone received the WorldatWork Distinguished Service Award.
Ms. Ferracone is a member of the Duke University Board of Trustees, World Presidents' Organization, The Committee of 200, and the International Women's Forum. Ms. Ferracone earned an MBA from the Harvard Business School, where she was a Baker Scholar and a Bachelor of Arts summa cum laude in management science and economics from Duke University, where she was elected to Phi Beta Kappa. She can be reached at robin.ferracone@farient.com.
Read Ms. Ferracone's Forbes.com blog post, " Zynga's Pre-IPO Compensation Misstep."
Ronald R. Bottano, Vice President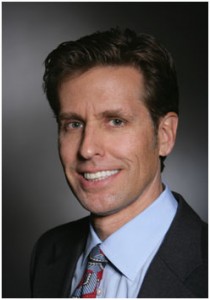 As a Vice President for Farient Advisors, Mr. Bottano is responsible for advising the firm's clients on performance measurement and compensation strategy, with the ultimate goal of aligning reward programs with the creation of shareholder value.  He also oversees the firm's leading edge research into proprietary analytical methodologies that ensure client's executive pay decisions are defensible, timely, and transparent to all stakeholders.
Mr. Bottano has two decades of experience as a trusted advisor to boards and senior management.  He is a recognized expert on the strategy, governance, and financial structure of executive incentive plans, possessing in-depth knowledge on governance, regulatory compliance, SEC disclosure, and tax considerations.
Previously, Mr. Bottano was Managing Director of Executive Compensation Advisors (a Korn/Ferry Company), a principal at Mercer Human Resource Consulting, and a former partner of SCA Consulting, acquired by Mercer in 2001.  His clients have included Fortune 500 companies, privately held firms, and pre-IPO start-ups across a varied array of industries.
Mr. Bottano holds an M.B.A. from the Harvard Business School and a bachelor's degree in finance and accounting from the University of California Haas School of Business, where he was elected to Phi Beta Kappa. He can be reached at ronald.bottano@farient.com.
Click to read Mr. Bottano's article "IPO Compensation Conundrums," which was published on Corporate Compliance Insights' website.
Dayna L. Harris, Vice President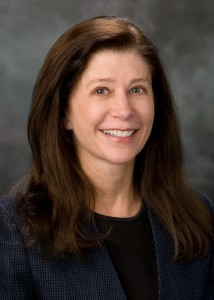 Ms. Harris is a Vice President with Farient Advisors, and has over 20 years of experience providing advice on executive and Board compensation. She focuses on designing incentive programs that align compensation with business strategy and value creation for shareholders.
Ms. Harris' experience includes advising boards and senior management of public and private companies across a variety of industries. This involves her working with management and boards to reach a consensus on program design that is effective within the context of a company's organization structure and situation. Further, her incentive design work focuses on identifying the appropriate incentive structures, performance measures, and approaches for goal-setting.
Prior to joining Farient Advisors, Ms. Harris was a Principal at Semler Brossy Consulting Group, and previously held other executive compensation consulting roles at Sibson & Company, SCA Consulting, and Mercer, as well as an investment analysis and portfolio management position at an investment firm.
Ms. Harris has been a speaker on pay and performance, disclosure and regulatory topics for the National Association of Stock Plan Professionals (NASPP), the Council of Institutional Investors, the Society of Corporate Secretaries and Governance Professionals, and WorldatWork. She is a member of NASPP, the Council of Institutional Investors, and WorldatWork.
Ms. Harris holds an M.B.A. and a bachelor's degree, both from San Diego State University. She can be reached at dayna.harris@farient.com.
Read Ms. Harris' white paper "Say on Pay: Identifying Investor Concerns," which she co-authored with Ms. Ferracone.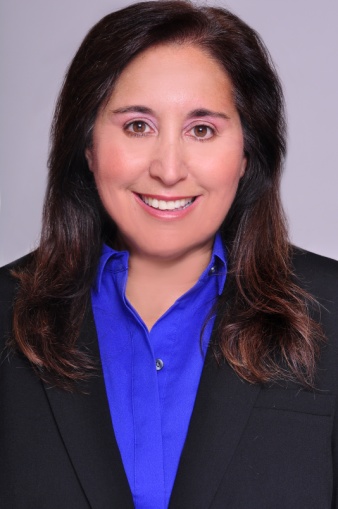 Lori Miller is a Vice President with Farient Advisors. She has over 25 years of experience in performance measurement, executive compensation strategy, and value management consulting working with large FORTUNE companies, privately-held companies, and smaller emerging growth companies. Ms. Miller is responsible for advising clients on compensation strategies that link to shareholder value creation and company's strategic goals. Ms. Miller works with companies across multiple industries including Financial, Consumer Products, Retailing, Healthcare and Pharmaceuticals, Industrial, internet, and service firms.
Prior to joining Farient, Ms. Miller was a Principal with LM&A, Ltd. and Principal and Co-Leader of the Value-Based Management Practice for SCA Consulting. Ms. Miller's experience also includes Managing Director Strategic Marketing and Director of Business Strategy for GATX Corporation, a rail leasing and logistics company.
Ms. Miller speaks on value-based management, performance measurement and compensation issues. She was a major contributor to writing Value Based Management – Developing a Systematic Approach to Creating Shareholder Value (by James A. Knight, McGraw-Hill).
Ms. Miller holds an M.B.A from Northwestern's Kellogg Graduate School of Management where she was an elected member of the Beta Gamma Sigma Honor Society and a BS, Economics from the University of Pennsylvania's Wharton School of Finance. She can be reached at lori.miller@farient.com.
Linda A. Steffen, Vice President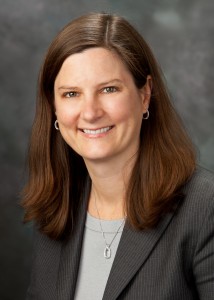 Linda Steffen is a Vice President with Farient Advisors, and has close to 25 years of experience providing compensation and financial performance  advice to top executives and board members.  She focuses on designing incentive programs that align compensation with business strategy and value creation for shareholders. Ms. Steffen has extensive experience across multiple industries and has focused on businesses with unique operating and financial situations.
Ms. Steffen works closely with senior management and boards of directors to develop rewards philosophies and design programs that link compensation with individual and company performance. She is a recognized thought leader in areas of performance measures and cash and equity incentive design; having spoken on these topics at annual conferences held by GEO, NASPP, NCEO, World at Work and The Conference Board.
Prior to joining Farient Advisors, Ms. Steffen has held senior consulting roles with Compensia, Towers Watson (formerly Watson Wyatt), Deloitte, and iQuantic.  Ms. Steffen also headed the compensation department for Amazon.com.  Financial measurement expertise was gained in corporate and investment banking positions while in Chicago and San Francisco.
Ms. Steffen received an MBA with honors from the University of Chicago with concentrations in finance and human resources. She graduated Magna Cum Laude from Miami University of Ohio where she majored in economics and finance. She can be reached at linda.steffen@farient.com. 
Randi Caplan, Vice President of Marketing & Business Development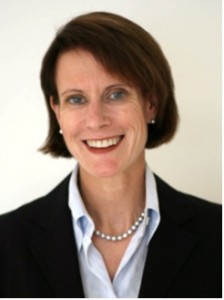 Ms. Caplan is Vice President of Marketing and Business Development at Farient Advisors. She works closely with Farient's senior leadership to build visibility through high touch integrated marketing programs. Ms. Caplan also identifies and furthers growth opportunities for the Firm with private equity and Fortune 500 companies as well as institutional investors. She focuses on positioning the Firm's executive pay and performance alignment services and providing boards of directors with effective ways to communicate with shareholders.
Prior to Farient Advisors, Ms. Caplan held marketing roles of increasing responsibility with Ernst & Young Consulting and Cap Gemini, and most recently was the Technology Marketing Leader for Deloitte Consulting.
With more than 18 years of experience in professional services marketing and business development, Ms. Caplan is known for extensive lead generation and global research programs. Her innovative research initiatives have involved CFO Research, Corporate Board Member, and CIO Enterprises. She has also designed, developed, and launched comprehensive lead generation programs with JD Edwards, Oracle, and IBM.
Ms. Caplan studied hotel restaurant management and marketing at the University of Denver and holds a BA in English literature from California State University Northridge.
Ms. Caplan works in Farient's Los Angeles and New York offices. She can be reached at randi.caplan@farient.com.
Eric B. Hoffmann, Vice President and Leader, Information Services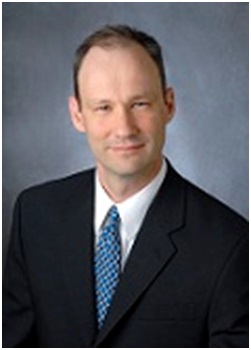 Eric Hoffmann is Vice President and Leader, Information Services for Farient Advisors. In this role, he develops and leads the technology and product strategy, data services, and research for the firm as it relates to operational capabilities, partnerships and client delivery. Mr. Hoffmann has been instrumental in developing the next generation of Farient's Performance Alignment Reports™ (PARs™), that help clients quickly assess the alignment of executive pay and organizational performance.
Mr. Hoffmann has extensive experience in executive compensation and performance. From March 2005 to January 2011, Mr. Hoffmann was the Technology Solutions Delivery Leader and a partner at Mercer.  Supporting Mercer's compensation and benefits data and analytics business, Mr. Hoffmann and his global, cross-disciplinary team delivered leading-edge SaaS-based client-facing and operationally driven data analytics solutions. Prior to that, Mr. Hoffmann was a principal at Mercer and led a software development team in the same business domain.
With over 20 years of human resource technology and data analytics experience, Mr. Hoffmann's work focuses on creating and delivering information and decision support to boards of directors, human resource professionals and investors. Mr. Hoffmann's work, using data analytics and visualization, creates compelling narratives that lead to business insight and defensible decisions for his clients.
Mr. Hoffmann holds a Bachelor of Science in computer science and mathematics from Purdue University and a Master of Science in computer science from the University of Illinois at Urbana-Champaign. He can be reached at eric.hoffmann@farient.com.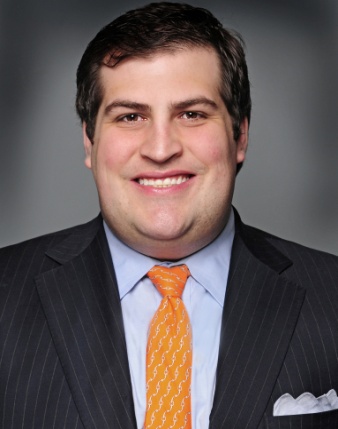 Mr. Trentacoste is a Director with Farient Advisors responsible for the project management of various client engagements. Mr. Trentacoste works closely with client management teams and Compensation Committees to develop work plans, perform analyses, and develop findings and conclusions.
Prior to joining Farient, Mr. Trentacoste worked as an associate at Lyons, Benenson & Company (LB&Co.), a compensation and governance consultancy in New York. At LB&Co., Mr. Trentacoste was responsible for the development of client analyses and reports and creating incentive compensation plan components that clearly linked pay and performance. Mr. Trentacoste was also a member of LB&Co.'s Special Situations Team, which provided advice and counsel to the portfolio companies of various private equity and hedge funds. Prior to joining LB&Co., Mr. Trentacoste worked as an analyst on the equity sales trading of Citi Global Markets and Banking and held Series 7 and 63 licenses.
Mr. Trentacoste currently serves as Chairman of the Junior Board of Directors of the Alan T. Brown Foundation to Cure Paralysis and has co-chaired the Foundation's junior gala for the past two years.
Mr. Trentacoste holds a B.A. from Cornell University and completed a post-baccalaureate business certificate program at Columbia University. He can be reached at john.trentacoste@farient.com.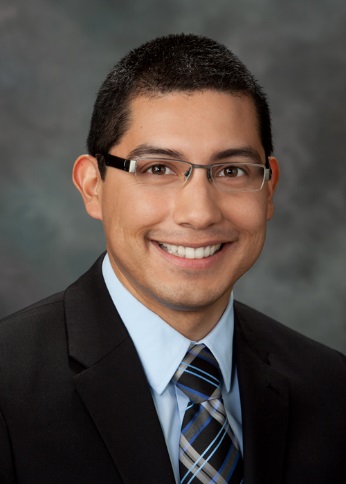 Andres Ibarra is a Manager with Farient Advisors. Mr. Ibarra is responsible for the day to day project management of Farient's client engagement. Mr. Ibarra works closely with client management teams and Compensation Committees to develop work plans, perform analyses, and develop findings and conclusions.
He has extensive experience researching, analyzing and developing materials for Farient's Fortune 500 and privately-held companies across different industries on incentive program design, pay levels, equity program design, and other aspects of executive compensation. He also holds a key role in managing the firm's research and data models, which are an integral part of our core analyses and projects. Mr. Ibarra also manages research and analyses that help companies make sound decisions about senior executive compensation to ensure that executive pay is aligned with performance and defensible with shareholders.
Mr. Ibarra develops, assesses and communicates executive compensation programs from a broad-based, business-oriented perspective. He has a deep analytical skill set and is able to quickly identify themes and potential solutions from an internal and external context, requisite talent imperatives, and macro-economic trends.
Prior to joining Farient, Mr. Ibarra held the position of Senior Compliance Auditor for Northwest Administrators, Inc., where he was responsible for identifying patterns of inconsistencies between the contractual obligations of a business, and those which have been reported by a company.
Mr. Ibarra holds a Bachelor's Degree from U.C. Berkeley in Economics and Applied Mathematics. He can be reached at andres.ibarra@farient.com.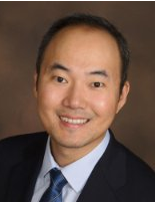 Thomas Lee is a Manager with Farient Advisors.  He has over five years of experience in the area of executive compensation and employee benefits for both public and private companies, as well as non-profit organizations.
Mr. Lee's primary focus is on executive and board compensation program design, due diligence support in corporate transactions, risk analytics and management of corporate governance issues related to executive compensation in the post-Dodd-Frank environment.
Mr. Lee's past experience includes assessment of compensation elements in form and size for reasonableness; design of short-term and long-term incentive plans; preparation of proxy and public filing disclosure materials; analysis of proxy advisor policies on various pay governance issues; compliance review of employment and severance agreements, bonus plans, nonqualified deferred compensation plans and other compensation arrangements, including compliance with sections 162(m) and 409A of the Code; compliance review of retirement plans including defined benefit, 401(k), 403(b) and 457(b) plans; review of employee fringe and welfare benefit plans for tax compliance; payroll tax advisory on equity and equity-based compensation; and parachute payment analysis under section 280G of the Code.  Mr. Lee also helps non-profit clients develop rebuttable presumption of reasonableness in their executive and board compensation under section 4958 of the Code.
Prior to joining Farient, Mr. Lee was a Manager of Compensation and Benefits with BDO Seidman, primarily serving clients in the oil and gas industry.  His clients included exploration and production companies, pipeline and transportation companies, gathering and processing companies, as well as companies in the refinery and distribution business.
Mr. Lee holds a Bachelor's degree in Economics from UC Berkeley and a Juris Doctor degree from UC Hastings College of the Law.  He is a licensed attorney in the State of California and an active member of Tax Section of local Bar Associations. He can be reached at thomas.lee@farient.com.