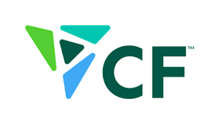 Bottom-up Approach to Worker Safety Determines Executive Awards
CF Industries (NYSE: CF), the world's largest ammonia producer, includes multiple environmental, social, and governance (ESG)  metrics in its short-term incentive plan () covering all NEOs per its proxy released in March of 2022. CF Industries bases its STIP ESG metrics on an environmental metric, Scope 1 GHG emission reduction relative to a 2019 baseline, and a process safety metric, both of which comprise 10% of the . The process safety metric is subject to a "behavioral safety gateway" and is the focus of this week's Farient ESG Spotlight.
Two measures make up the process safety metric—one is a typical quantifiable measure and the second, the behavioral safety gateway. The quantifiable measure is the "percentage of the completion of safety critical equipment inspections on schedule and timely management of changes (MOC) performance." The amount of STI paid for the process safety component is based on completing 80% of inspections on time.
This portion of the STI is also subjected to the behavioral safety gateway or hurdle. Failure to achieve a minimum level of performance on this measure cancels out any award determined by the other measure. CF Industries' proxy describes the behavioral safety gateway:
[E]ach of our production and distribution facilities develops and implements specific behavioral safety objectives that are pertinent and meaningful to each work group at the site. Each employee is involved in developing and taking ownership for completing objectives that make their workplace safer and effect a positive change in the safety culture.
To reach the gateway, more than 95% of aggregated quarterly evaluation safety grades (rated A-F for each site) must achieve a letter grade B or better. For any rating less than B, there is no payout for the process safety metric.
Though safety and environmental performance measures aren't all that uncommon in incentive plans, particularly in the industrial sector, this gateway is an interesting component of CF Industries' STIP. This is the first example Farient has seen of a bottom-up approach where employees are key participants in setting safety objectives that directly impact C-suite pay. By including a safety gateway, CF Industries has placed a strong emphasis on workplace and operations safety. The ESG metrics used are a clear indicator of its goals to create a safe and sustainable environment for current and future employees.