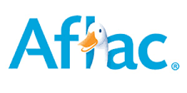 New Modifier Fits the ESG Bill
Though Aflac has had a board sustainability committee since 2012, the insurer had not tied sustainability goals to its compensation plan until 2021 and, specifically, not until after shareholders expressed their desire to have ESG goals tied to business strategy and compensation. In 2021, Aflac introduced an ESG modifier to its management incentive plan (MIP) for all officers across its operations in the U.S. and Japan. This modifier increased or decreased MIP payout by 5% based on achievement of specific goals reviewed by the board's corporate social responsibility and sustainability committee. For 2021, according to Aflac's business and sustainability report published on March 21, 2022, the five objectives chosen for the ESG modifier were:
Advance Aflac Global Investment's responsible investing framework which included being a signatory of the UN-supported Principles for Responsible Investment (PRI), establishing a specific ESG team, and designing impact investing strategies
Develop a framework that both defined and set milestones to achieve carbon neutrality by 2040 and net zero emissions by 2050
Achieve diversity and inclusion goals in Japan by filling at least 23% manager or general manager positions with women and by funding at least $600MM in new investments that address economic mobility and social inequity
Launch an inaugural sustainability bond that reinforces the company's ESG strategy
Advance a reporting and disclosure framework by publishing a formal climate risk report in compliance with Sustainability Accounting Standards Board (SASB) and Task Force on Climate-related Financial Disclosures (TCFD) standards
Though these goals are in the annual incentive plan, they show that Aflac is also focused on long-term ESG objectives. Achievement of all five objectives would result in a +5% payout adjustment, achievement of three or four objectives would result in no adjustment, and achievement of two or less objectives would result in a -5% adjustment to the payout. In 2021, Aflac reports that all five ESG objectives were achieved resulting in a +5% adjustment to the MIP award. Though goals were not disclosed, Aflac indicates that the ESG modifier will continue to be used in 2022 to further incentivize progress on its key ESG objectives.
As one of the world's largest supplemental insurance providers, it isn't surprising to see Aflac sign the PRI agreement and develop investing strategies to further advance its corporate philosophy. Farient expects financial firms to continue using investment dollars to create change that aligns with their values and objectives.