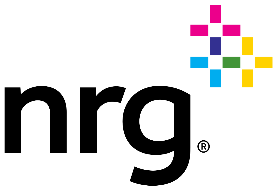 NRG Energy Announces Addition of Environmental Measures to its 2022 Short-term Incentive Plan
NRG Energy's 2021 annual incentive plan (AIP) was designed to compensate its named executive officers (NEOs) for meeting annual individual and company financial and non-financial goals. In terms of ESG-based metrics, 10% of the AIP award was tied to its "customer focus index," which measures the satisfaction of its customers with NRG's products and services as well as customer loyalty to NRG's brand using a net promoter score (NPS).
In addition, NRG employed an individual performance modifier in its 2021 API, which could modify the award plus or minus 20% based on individual performance criteria. The criteria included financial and operational commitments, and a tie-in to NRG's "power values." NRG's power values, as listed on the company's sustainability webpage, are safety and well-being; customer focus; collaboration; accountability; and diversity, equity, and inclusion. However, the individual performance modifier does not appear to be tied to any specific goals, relying instead on discretionary determinations of achievement.
NRG's most recent proxy disclosed that in the company's 2022 AIP, ESG metrics would be incorporated more formally along with specific targets. Noting that ESG practices are integral to the company's current and future success, it will add performance objectives under three categories, which, taken together, can modify the AIP payout up or down by up to 15%. The three categories are:
Customers: represented by achievement on the company's existing customer focus index
Environment: based on certain key performance indicators and a new objective related to carbon-reduction goals
People: based on a combination of talent development, diversity, equity and inclusion, and well-being
The 2022 change in NRG's AIP to incorporate ESG metrics with specific targets, strengthens the connection between its sustainability commitments and its compensation programs. Although NRG has regularly published sustainability reports for the past 11 years, containing specific short-term and long-term ESG-related metrics and goals (e.g., Scopes 1, 2, and 3 GHG emission targets), it had yet to incorporate ESG metrics into its compensation program.
NRG's change to its 2022 AIP reflects a broader trend in which companies are adding measurable sustainability objectives to its incentive plans.