San Diego CEOs Ring Up Hefty Pay Gains Driven by Stock Compensation – San Diego Union-Tribune
August 29, 2022
CEO pay packages for companies in San Diego increased substantially in 2021 – driven by CEO stock options amid a surging equity market as the COVID-19 pandemic abated. In this article by the San Diego Union-Tribune, Farient's Dayna Harris discusses why stock options remain popular despite falling out of favor with more mature companies: they allow startups to pay out to CEOs without the need for performance shares involving multi-year goal-setting.
Read more
About Dayna Harris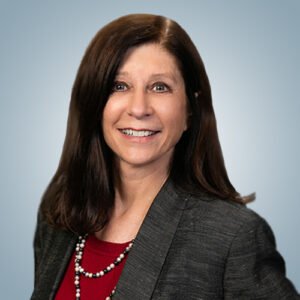 Partner, Farient Advisors, Los Angeles
Los Angeles: (626) 799-2490
dayna.harris@farient.com
Dayna has served as a consultant on executive and board compensation for two decades, designing incentive programs that align compensation with business strategy and create value for shareholders. Her experience includes advising boards and senior management of public and private companies across various industries. She works with management and boards to reach a consensus on program design that is effective within the context of a company's organizational structure and situation.
Further, her incentive design work identifies the appropriate frameworks, performance measures, and approaches for goal setting. Before joining Farient, Dayna was a principal at Semler Brossy Consulting Group and held executive compensation consulting roles at Sibson & Company, SCA Consulting, and Mercer.
She frequently speaks on topics including pay and performance, disclosure, and regulatory compliance for the National Association of Corporate Directors (NACD), WorldatWork, the National Association of Stock Plan Professionals (NASPP), the Council of Institutional Investors, and the Society of Corporate Governance Professionals. Dayna is a member of WorldatWork, NASPP, the Council of Institutional Investors, and NACD. For three years, Dayna was named to the NACD Directorship 100, the prestigious annual list of the most influential people in corporate governance and the boardroom. She holds both an MBA and a bachelor's degree from San Diego State University.